CLEARWATER — The Nancy and David Bilheimer Capitol Theater recently announced the return of the Summer Classic Movies series. This summer Cape Town will celebrate some of the classic films of 1982.
The films will screen at the Bilheimer Capitol Theatre, 405 Cleveland St., Clearwater. General admission tickets are $5 per person. Family four-packs and lodge box four-pack tickets are also available. For more information or to buy tickets, visit www.rutheckerdhall.com or call 727-791-7400.
Before revealing the programming of the series, let's see why 1982 stands out as one of the most beautiful years in the history of cinema.
In 1982, I probably saw more films at the cinema than I had seen in my entire life up to that point. A few factors combined to make this a reality. First, I had recently moved to Seminole – more specifically, to a subdivision of Oakhurst Road called Heather Acres. Still too young to drive, our house was only a short bike ride from the Seminole Mall. Second, Seminole Mall had a two-screen AMC theater that showed late-running movies that were often released weeks — or months — earlier. Same day return tickets were a measly $1. Third, Hollywood was experiencing a magical renaissance, producing a series of titles from up-and-coming directors and combining the film industry's newest and most promising stars with silver-screen legends.
Alone or with my best friend from Seminole High School, I spent more time in this theater than in front of my television set. That year, I watched – and re-watched – dozens of films, such as "Swamp Thing", "Deathtrap", "Victor/Victoria", "Cat People", "Conan the Barbarian", "Dead Men Don 't Wear Plaid, "Rocky III", "Poltergeist", "Star Trek II: The Wrath of Khan", "ET the Extra-Terrestrial", "Firefox", "Blade Runner", "The Thing", "Tron ", "Six Pack", "Young Doctors in Love", "The Best Little Whorehouse in Texas", "Zapped", "The Pirate Movie" and "The Beastmaster" – and that only takes us to the month of August! Granted, not all of the movies listed here are classics; in fact, some are pretty terrible. Still, that year gave a taste of what my parents' generation must have gone through before the little one screen is beginning to erode the big screen's monopoly on American audiences.
The Bilheimer Capitol Theater has curated a selection of some of 1982's best offerings for the Summer Classic film series.
Here is a list of scheduled screenings. Other films may be announced. All movies, dates and times are subject to change.
'Blade Runner'
Saturday July 9 at 7 p.m.
This sci-fi film directed by Ridley Scott stars Harrison Ford, Rutger Hauer, Sean Young and Edward James Olmos. Set in a dystopian 2019 future Los Angeles, synthetic humans known as replicants are bioengineered by the powerful Tyrell Corporation to work on space colonies. When a fugitive group of advanced replicants led by Roy Batty (Hauer) escapes to Earth, exhausted cop Rick Deckard (Ford) reluctantly agrees to hunt them down.
Memorable quote: "All those moments will be lost in time…like tears in the rain." Time to die."
Score on the zump-o-meter: 5/5
'Fighting spirit'
Friday July 15 at 7 p.m.
This American supernatural horror film is directed by Tobe Hooper and written by Steven Spielberg, Michael Grais and Mark Victor from a story by Spielberg. The film stars JoBeth Williams, Craig T. Nelson, Heather O'Rourke and Beatrice Straight. A suburban family finds their home invaded by malevolent ghosts who kidnap their daughter.
Memorable quote: "They are there."
Score on the zump-o-meter: 5/5
'48 hours.'
Saturday July 16 at 7 p.m.
This buddy cop action comedy stars Nick Nolte and Eddie Murphy. The film was Murphy's breakout movie role and earned him his first Golden Globe Award for Best Actor Debut. Detective Jack Cates (Nolte) breaks bank robber Reggie Hammond (Murphy) out of federal prison on 48-hour leave to help capture his former partner and now killer, Albert Ganz, who had escaped from jail.
Memorable quote: "You know, the generosity of women never ceases to amaze me."
Score on the zump-o-meter: 4/5
"The Black Crystal"
Sunday July 24 at 1 p.m. Matinee
This dark fantasy film was produced by ITC Entertainment and The Jim Henson Company and was directed by Jim Henson and Frank Oz. Jen, a Gelfing, must embark on a quest to restore balance to the world of Thra and overthrow the ruling Skeksis by restoring a powerful shattered crystal.
Memorable quote: "What has been split and undone will be whole – the two are one."
Score on the zump-o-meter: 5/5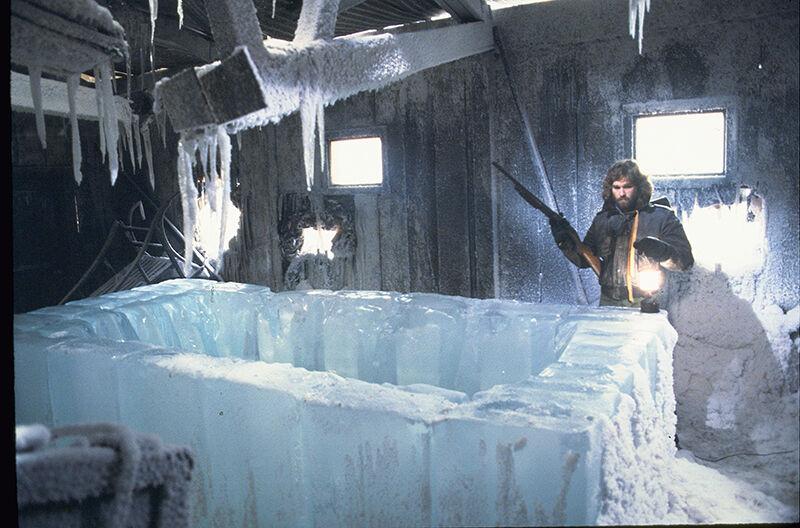 'The thing'
Friday July 29 at 7 p.m.
This American science fiction film was directed by John Carpenter and tells the story of a group of American researchers in Antarctica who encounter the eponymous "Thing", a parasitic alien life form that assimilates, then imitates, other organisms. The group is overwhelmed with paranoia and conflict as they learn that they can no longer trust each other and that one of them could be the Thing. The cast includes Kurt Russell, A. Wilford Brimley, TK Carter, David Clennon and Keith David.
Memorable quote: "If he takes us, then he has no more enemies, no one left to kill him. And then it's won. »
Score on the zump-o-meter: 5/5
"The best little brothel in Texas"
Saturday July 30 at 7 p.m.
This musical comedy film co-written, produced by directed by Colin Higgins stars Burt Reynolds, Dolly Parton, Jim Nabors, Charles Durning and Dom DeLuise. Miss Mona (Parton) runs the Chicken Ranch, a sibling with a long history in a small town in Texas. The locals have a good relationship with the institution and Mona is respected in the community. Sheriff, Ed Earl Dodd (Reynolds) also watches over the Chicken Ranch due to his past with Miss Mona. However, when pious journalist Melvin Thorpe (DeLuise) exposes the brothel, outside interests want it closed, putting the Governor (Durning) in a difficult spot.
Memorable quote: "You know, it's always a matter of pleasing yourself, Charlie!"
Score on the zump-o-meter: 4/5
'An officer and a gentleman'
Friday, August 5 at 7 p.m.
This romantic drama film stars Richard Gere, Debra Winger and Louis Gossett Jr., who won the Academy Award for Best Supporting Actor for the film. The film follows Zack Mayo (Gere), who is a new member of the US Navy with a hot temper and a bad attitude problem. When Mayo enrolls in the Aviation Academy, he meets the strict leadership of Sgt. Emil Foley (Gossett), who gives him advice on how to relate to others. With help from Foley and an unexpected romance with Paula (Winger), a stranger who hangs around the naval base, Zack learns some tough lessons and discovers what he really wants out of life.
Memorable quote: "I expect to lose half of you before I'm done. I will use any means necessary, fair and unfair, to trip you up, to expose your weaknesses as a potential airman.
Score on the zump-o-meter: 4/5
'Victor/Victoria'
Saturday, August 6 at 7 p.m.
This musical was written and directed by Blake Edwards and starred Julie Andrews, James Garner, Robert Preston, Lesley Ann Warren, Alex Karras and John Rhys-Davies. The plot revolves around Victoria Grant (Andrews), a depressed British soprano struggling to find work in the nightclubs of 1930s Paris. While trying to rip off a free lunch, Grant encounters cabaret Toddy (Preston) , who has an idea that will change everything. Acting as a manager, Toddy introduces Grant as a male impersonator. When the nightclubs eat, the duo make it big – even a Chicago mobster (Garner) is in love with Grant, which doesn't sit well with his current girlfriend, Norma Cassady (Warren). But keeping the truth a secret is not an easy task.
Memorable quote: "In a place like this, it would be an event if there was not a bug in your salad."
Score on the zump-o-meter: 5/5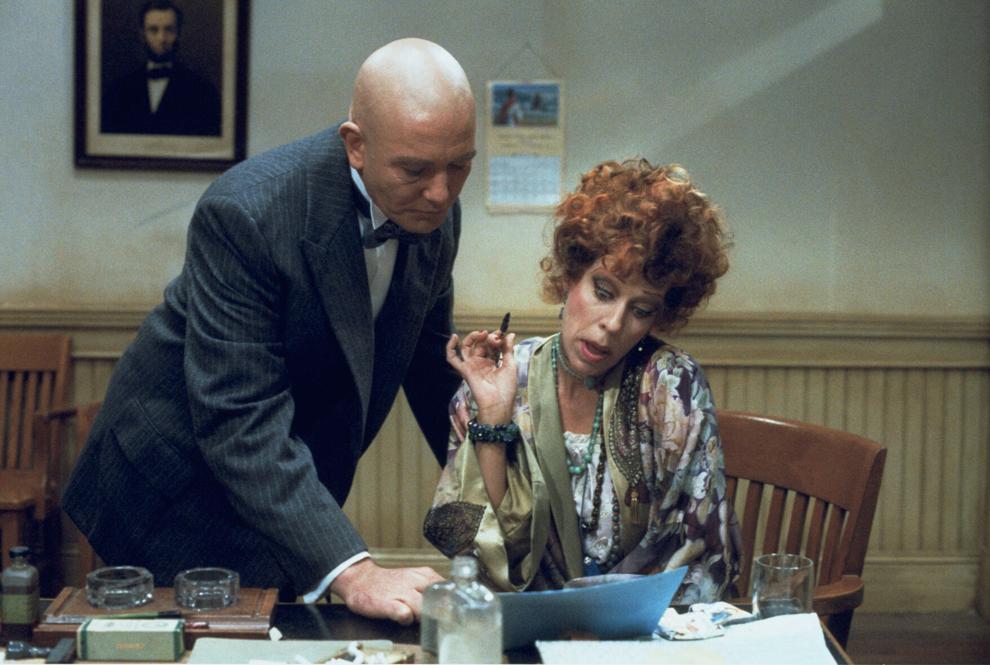 'Annie'
Sunday, August 7 at 1 p.m.
This musical comedy-drama directed by John Huston was based on the 1977 Broadway musical and stars Carol Burnett, Bernadette Peters, Tim Curry, Ann Reinking, Aileen Quinn and Geoffrey Holder. The film follows a young orphan named Annie (Quinn) in New York during the Great Depression who is taken in by America's richest billionaire, Oliver Warbucks (Finney). This musical features classic songs such as "Tomorrow", "It's the Hard Knock Life", and "Easy Street".
Memorable quote: "Leapin' lizards!"
Score on the zump-o-meter: 5/5