Outdoor movie series to evoke the fun of fall before summer ends – NBC Los Angeles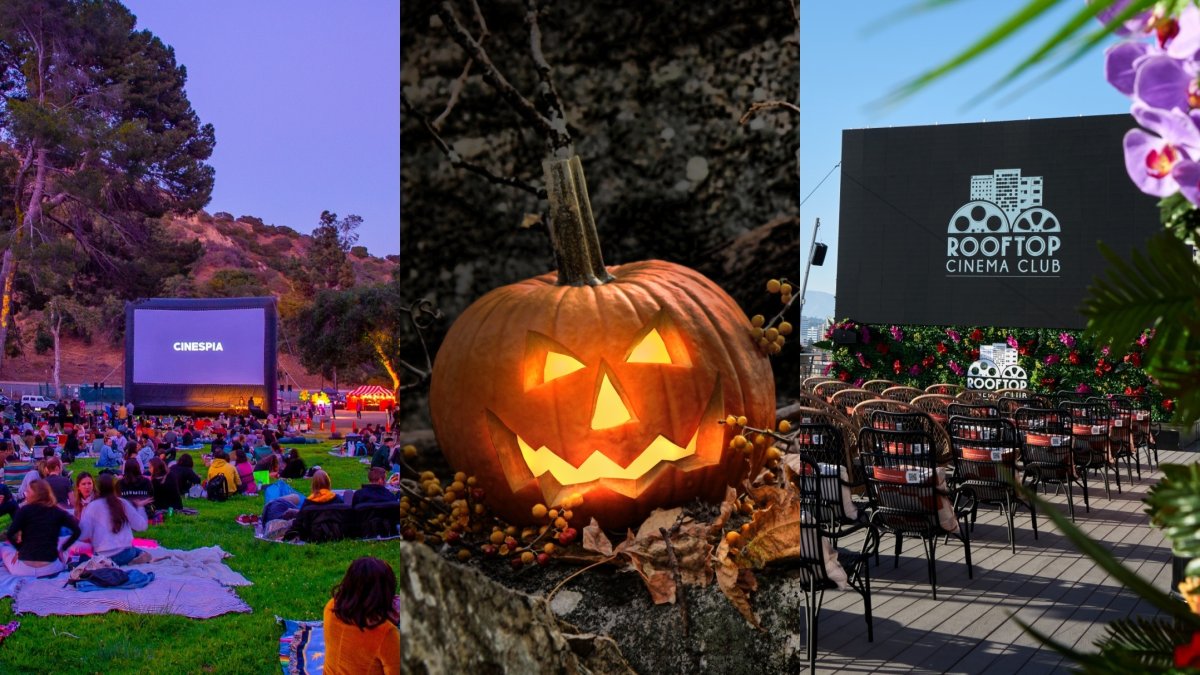 What there is to know
Cinespia screens "Friday the 13th" at Griffith Park on August 26
Rooftop Cinema Club Arts District will celebrate "Summerween" over Labor Day weekend, showing several Halloween-inspired films
Tickets are now on sale for Cinespia and Rooftop Cinema Club Arts District
Shoulder seasons, in the travel industry, are those in-between times that feel a little out of time, and the general state of Go on! Go on! Go ongiving adventurers new ways to connect with the world and the places they want to be.
A fall fan may see the time that arrives at the end of August and the first days of September as its own kind of spooky shoulder season. We are no longer in the hot heart of summer (even if the days are still hot) and autumn? It's officially in a few weeks.
But scare fans are starting to seek out those fall experiences that say Halloween is on its wayward way, even if it hasn't actually happened.
How best to celebrate this short stretch in between?
Screen something odd (the Halloween-y look) on the outside (which still feels like summer). And Cinespia and Rooftop Cinema Club Arts District will do just that in the coming weeks, along with some classic and popular treats.
It won't really be Friday the 13th, but August 26 is still a Friday, making it a perfect date to show off the 1980s. "Friday 13."
And the patch of shadow that Cinespia go ? The woods, or as close to the woods as you can get in town: Griffith Park.
Granted, the 21-year-old film series is synonymous with Hollywood Forever Cemetery showings, but the band have been to Griffith Park more than a few times in recent years to show off a series of blockbusters.
The event will offer 'lawn-style seating' outside the Greek Theatre, so be sure to arrive with a picnic blanket or low chair. DJ tunes, a themed photo booth, and a concession stand will get the spooky vibes in the forest going.
Present the eek'd-out evening? Amazon Studios, Prime Video and Freevee.
The following weekend is Labor Day weekend, and Rooftop Cinema Club Arts District will be rolling out several sweet and spooky confections from September 2-5 at its ROW DTLA location.
The four-day festival, delightfully dubbed "Summer", will feature afternoon screenings including "Coraline" and adult goodies like "Scream" and "Practical Magic."
There are several films on the Summerween schedule, so take a lookif you dare, now.