One Piece Movie: Red Full Movie Plot Leak and More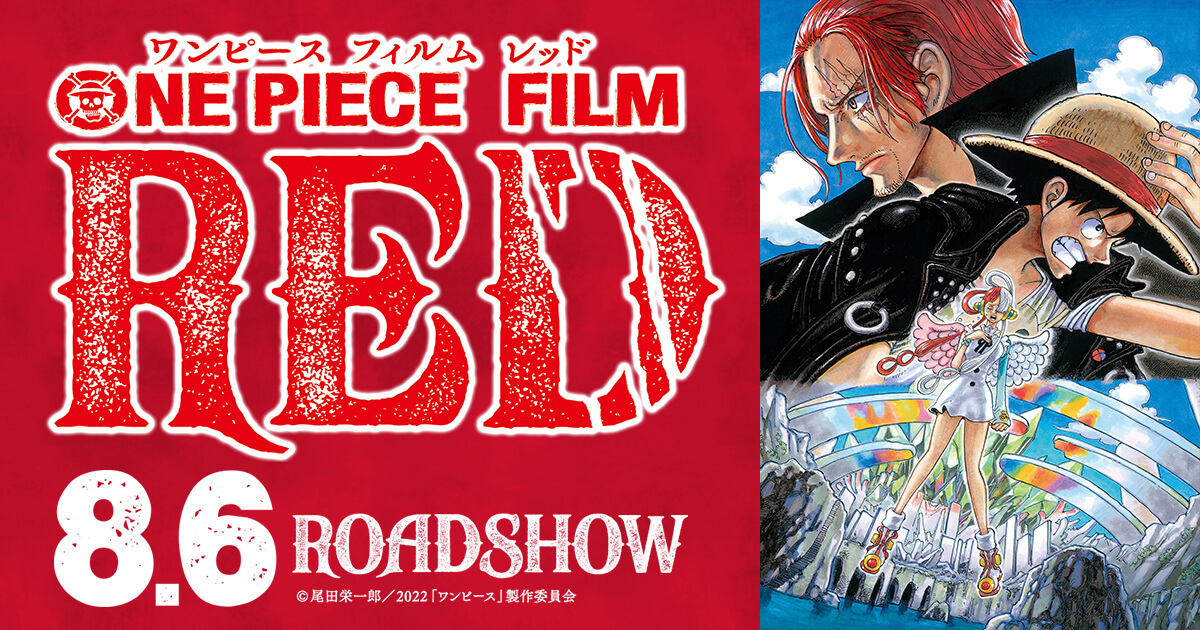 Based on the manga of the same name, A play is a Japanese anime television series produced by Toei Animation that first premiered on Fuji TV in October 1999. Since then, it has aired over 1000 episodes spread over 20 seasons, making it one of the anime's most oldest to date. It is based on the manga series of the same name by Eiichiro Oda and follows the adventures of Monkey D. Luffy and his friends in search of the world's ultimate treasure known as "One Piece" to become the next Pirate King. . One Piece Film: Red is a 2022 Japanese anime action-adventure fantasy film directed by Gorō Taniguchi and produced by Toei Animation and is the fifteenth feature film in the One Piece film series. As it happens, the entire plot of the film has been leaked and only continue if you wish to receive major spoilers.
One Piece Movie: Red Full Plot Leaks and Summary
The following leaks are courtesy of @WorstGenHQ, @Organic_Selection957, and of course, r/OnePiece. For the most part, the following leaks are believed to be true, however, if you find any inconsistencies, please let us know.
The beginning
Uta is determined to create a new era where everyone is happy and no one ever has to suffer again, so she calls everyone to her live show. During the live broadcast and live broadcast of the show, she traps everyone who listens to her song in a dream world where she has complete control. The only way to break her power over people is to put herself to sleep, otherwise they will stay in this dream world forever. Her final plan is to trap everyone and herself in this "perfect world" forever by killing herself in the real world. She does this by eating this special mushroom that prevents her from falling asleep.
Unfortunately, these mushrooms will eventually drive her crazy, losing control of her emotions before killing her. In the meantime, the government is aware of what she's trying to do and her powers, so they send in CP agents, Coby and Helmeppo, and eventually a large enough fleet to deal with her. So she traps everyone and goes crazy, even attacking a Tenryubito who tries to kidnap her, but she won't let anyone out even if some people don't agree with her. So the people inside led by Coby start trying to stop Uta. Coby asks Robin and the Mugiwara crew to find a way to break the spell from within.
The plan
They discover that the only way to break his powers from within is to make him awaken an ancient monster that will connect the two worlds, but the problem is that the monster must be brought down on both worlds at the same time. The Gorosei are very worried about what is happening, as uta is now holding a large part of the population hostage, and they imply that Shanks must stop him. Shanks arrives on the island to arrest Uta. Uta tries to stop them by using the usual innocents hanging around to attack them, so they can't fight back.
Shanks and his crew discover that the marines have already secretly positioned themselves along the crowd and begin shooting innocent people, Uta and Shanks gradually grow angry. Uta loses it and summons the ancient monster to end it all. So now we have two parties, the Mugiwara with other random people like the law, Brûlée, the oven, etc., in the dream world; while Shanks' crew is outside with the marines and Katakuri. They have to somehow attack together to beat the monster from both sides.
One Piece Movie: Red End
Katakuri points out that he can see Brûlée on the dream world for a moment using his Kenbunshoku, so they understand that's how they're going to lead the simultaneous attack. Usop awakens his Kenbunshoku and connects with Yasop, they lead everyone into battle telling when and where to attack. Everyone attacks as a group and eventually Luffy and Shanks deliver the final blow to the monster. They beat the monster but it's too late no, Uta is about to die and everyone will be stuck in the dream world forever.
Shanks tries to give Uta some medicine that will help him sleep, but Uta has to wake everyone up before it's too late. she frees everyone even though it might kill her. The Marines close in on Uta as his powers are too dangerous, but Shanks keeps the Marines at bay with his Haoshoku. The marines are pulling out because they don't want to start a war over this. So basically everyone is now free to go. Shanks and his crew take Uta, while Mugiwara's crew leaves the island. Luffy wakes up in the sun, he hasn't even met Shanks at all!! This is where the movie ends and the end credits roll with a bunch of shots of characters everywhere listening to Uta songs.
If you have any questions regarding One Piece, feel free to ask them in the comments below. For more content, stay tuned. As usual, like, subscribe and share our articles as here we are trying to build a community of people High on the cinema!
Related